Factory Backing Custom Stand-Up MiniPlate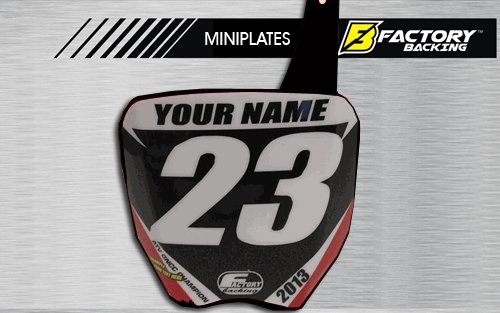 Factory Backing Custom Stand-Up MiniPlate
A must have! These cool little desk top, self standing, mini plates are a perfect gift or Trophy awards for any rider, mom, dad, girlfriend, boyfriend....Etc.

Plate Size is approx. 4-1/2" X 4-1/2"

You can change where it says "2013" & "ATV GNCC CHAMPION" to what you want!! Just spell it out on the order!